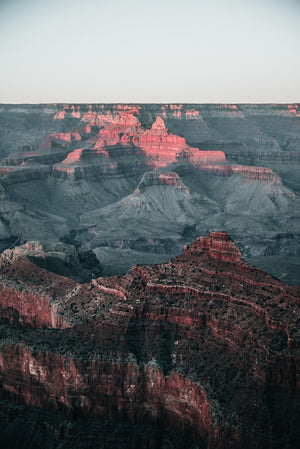 Our responsibility
We sell ethically made products from our base in the UK, but our business ethics go much further. We believe in giving back as we grow, that's why we put timeless design, sustainable materials, and socially responsible practices at the very roots of our business.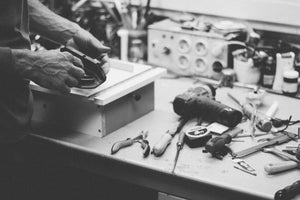 Production
We do not seek to over produce to minimise cost. We keep a small range and tight stockholding. Production is measured to ensure no wastage through stock write-off. We prefer to run out of stock than produce too much. 
Shop now
Manufacturing partners
We work with a few, close, manufacturing partners in order to ensure traceability and trust within our supply chain. We take pride in the long-term relationships that have enabled shared learning and development in sustainable practices.
Craftsmanship
Packaging
We use fully recyclable packaging which minimises our environmental impact and protects your orders in transit. Our current packaging is made of recycled plastic and fully recyclable.
Discover
Ensuring sustainability through our products
We use leather residues from tanneries and other manufacturers to ensure no further wastage. Our high-quality brass hardware is suitable to be continuously recycled by melting down. A process that is widely used throughout the world. Also, we ensure our cotton is from recycled sources and every bit of manufactured material is utilised.
Our commitment to continuous improvement
Production
As technology advances we will keep reaching out to new manufacturers doing things differently. If there is a better alternative to the present, we will use it. 
Delivery
Our worldwide shipping is something we are proud of, whilst recognising the impact on the environment. We ship our bags in 100% recycled packaging and every bag comes with a recyclable tote bag!
Carbon-offsetting
This should never be an excuse to ignore better options. We will continue to work with partners in the space whilst recognising the need for a root cause solution.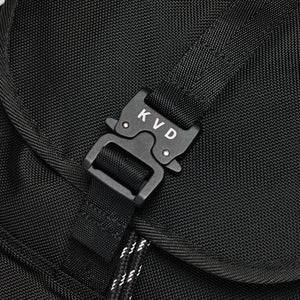 ReKovered Collection
Join us and be part of the change
Taking steps towards a more positive future, our ReKovered collection is made out of 100% recycled materials.
Shop now
Bluesign® approved
Bluesign® guarantees a safe and clean environment without compromising on quality. This reduces the negative effects on the environment by ensuring only smart chemicals are used. Each year energy and water is saved plus a daily reduction in the carbon footprint.
ReKovered Collection
Recycled claim standards
The RCS is used as a logical sequence of gathering evidence to track recycled raw materials through the supply chain. The goal of this is to increase the use of recycled materials. All our products devised from recycled materials meet the RCS standards.
Shop now
Global recycled standards
Originally developed in 2008, the GRS set requirements for third-party certification of recycled content. By meeting these standards, we confirm that our recycled material has been inspected and recorded at each stage of the recycling process.
Discover